Olea Mediterranean Kitchen recently opened its doors in Swansboro, NC and is serving up the refreshing tastes of falafel, tabouli, gyros and more.  A delightful addition to the local flavor choices, Olea offers fresh, healthy meal choices that are served quickly.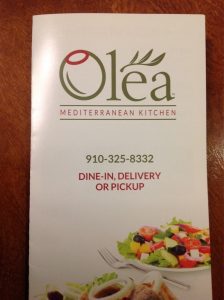 Their menu includes vegetarian, vegan, and gluten-free options.  The food and service are being met with praise.  Averaging 4.9 stars on Facebook reviews and 4.5 stars on both Yelp and Trip Advisor, they're off to a great start.
Their mission is to provide fresh, delicious Mediterranean choices in an atmosphere that is more casual and quickly served without compromising on taste or quality.   Sam, the founder of the restaurant, wanted to help bring the traditional old-world tastes of Greek and Mediterranean foods to a vibrant community in a way that would resonate well with younger tastes as well.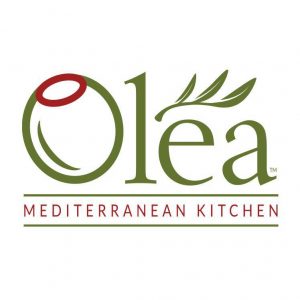 The resulting design collaboration with our art team rendered a unique visual twist to a classic olive and branch concept.  It's a modern design that captures the rich heritage of the cuisine… but to capture the flavors, you'll have to try the delicious appetizers, sandwiches and salads yourself!  Mmmmm!
Olea Mediterranean Kitchen is located at 674 W Corbett Ave in Swansboro, NC.  Visit in person or call
910.325.8332 for local delivery.