Your Website is Your Front Door
64% of consumers will decide to shop somewhere else if they have a poor website experience. A website that doesn't function properly or is poorly designed prevents customers from accessing products or services. It can easily drive them to competitors. 
People don't window shop anymore unless it's online. They enjoy the convenience of 24/7 access. When consumers search, you want them to find your website easily and make sure they enjoy their experience on it. Most experts claim you have 4-8 seconds to make a first impression. Make it count – and fast.
Your home or landing page is most valuable real estate on your website. It must grab a person's attention and guide them toward an action. Optimized calls-to-action (CTAs) will help visitors take desired actions and move deeper into your sub-pages and convert into leads or paying customers.
In addition to being visually pleasing and easy to understand, other important elements such as navigational menus, contact information, and product/service offerings should be easily accessible to ensure the best user experience.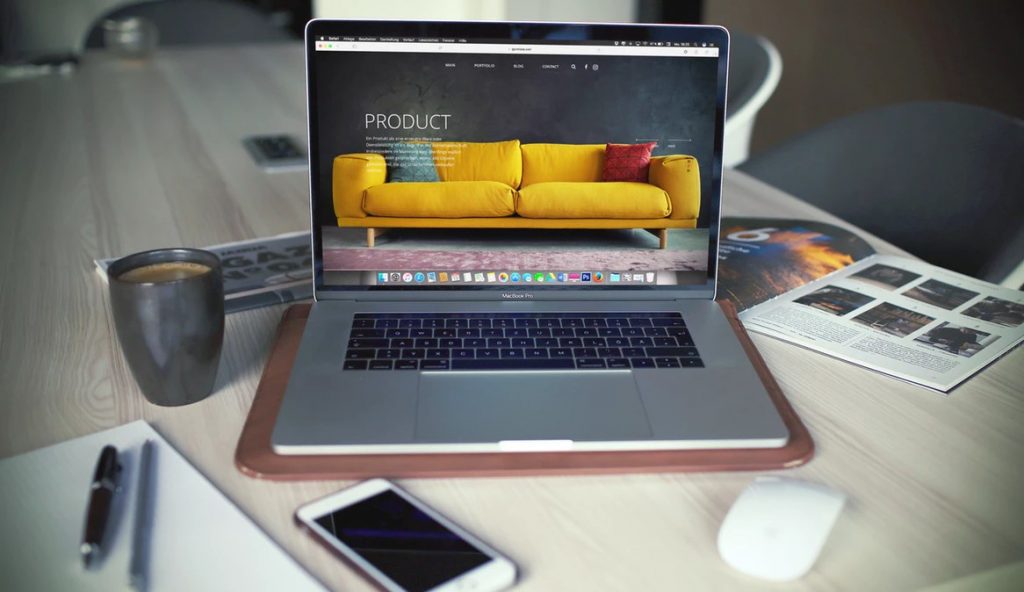 Focus on Key Elements
Quick Load Times
39% of visitors will stop engaging with a website if the content takes too long to load. Your website should load and operate as quickly as possible, without sacrificing user experience. If your site loads in 3 seconds, then it is faster than half of existing websites.  Google has long indicated that page load speed is a very important factor in user satisfaction and search results. You can test your site's speed with Google's speed insights tool.
Clean Design
38% of visitors will leave a website if it is poorly designed visually. Crowding of elements, poor information hierarchy and visual flow are all signs of poor design. Do your visitors' eyes follow a logical path to action? Do links and buttons function properly? Are the fonts and colors cohesive and appropriate for your brand and user? These design elements affect each visitor's experience your website. 
Accessible Products/Services
47% of visitors check out a company's products and services first before looking at any other website pages. Your home page should easily direct customers to the most critical pages first, so they find what they are looking for and enjoy the best usability and experience possible.  
Mobile-Friendly
Mobile devices now account for 66% of time spent online and over 70% of online search for local products and services. This isn't new information. Mobile-first has been the message from search engines for some time. Well-designed websites are responsive and designed for mobile users. 
Clear Contact Information
44% of visitors will leave a website if the company's contact information is not readily available. Many customers want to directly contact a business to ask questions or voice concerns. It's important to provide your location, email options, and phone contact in expected locations.
Credible and Relatable
Your website is more than just an online catalog of what you do or sell. It's your primary point of contact for building trust and credibility with your customers. Let's face it, consumers will "judge a book by its cover" and form opinions about your company solely based on your website. If your website has quality content and delivers a strong, relatable message, consumers will be more likely to continue to engage with your company. 
Information such as testimonials, reviews, case studies or articles all help develop trust and allow customers to make an emotional connection with your brand. This increases your opportunity to turn a one-time visitor into a repeat customer. 
Generating fresh, quality content and cross-posting on social media improves search engine optimization (SEO) factors and rankings. The more quality content you post, the more likely your site is going to show up at the top of search results. Blogs are a great way to meet the search need for fresh and informative content. They help answer search questions, so they can help drive traffic to your website. In fact, companies that blog have 55% more customers than those that do not.
Professional Design
Your website will perform best if designed by qualified and experienced professionals. Content management systems (CMS) help you easily maintain content on your website once it has been established. But unless you have experience creating websites, designing one from scratch can be quite challenging.  Here's a look at the design process.
Professional web developers make sure the elements of your website — links, menus, contact forms, payment options etc.– are built correctly and function properly. They have experience to help you avoid technical pitfalls and they provide an appealing design, proper security and a great customer experience.
Which website do you think customers are likely to visit and purchase from more often? A site that is organized, updated and easy to navigate – or a site that is disorganized, out of date and hard to use on a phone?
Why risk losing customers at the front door? Your website is a valuable investment in your company's image and sales leads. Make sure your virtual front door has a welcome mat, the light on and a friendly face waiting for your customers. They may only knock once.