Your website is almost always your company's first impression. Make a bad one, and you can stop sales before they even start. To achieve a better outcome when you redesign your business website, it pays to be familiar with the development process. 17blue's development team follows a process to ensure a great design for your site and to help you obtain higher conversion rates.
Begin at the end.
Starting with the end result in mind is important. When your project is finished, what goals do you want to have accomplished? What sales goals do you want to impact? When you start with your end-goals in mind, decisions made during the process will be far more likely to generate the results you desire.
Discovery:
The Website Development Process image below begins with analysis and market research. Before concepts are sketched or wire-frames are planned, your company's needs, sales, revenue goals and competitive market position are assessed. This knowledge allows our team to address industry standards, best practices and specific challenges or opportunities in your market.  This is commonly called the "discovery" phase.  It allows a deeper understanding of your needs and goals for the project.

From Plan to Optimization:
Initial planning and goal setting is followed by collecting all of the anticipated site content.  ALL of it.  The images, information, videos and messages you want to include in the site pages is gathered and this is utilized to plan the site's structure and inform the user experience.  A sitemap is created to show the pages planned for your website and how a user will navigate them. Once you've reviewed it, a wireframe is constructed for the homepage of the site. This is a road map for the user experience (UX) and visual hierarchy of the page.  You're asked to review this as well, then your home page is fully designed with colors, graphics, images and text.
We work with you before the website building and coding begins, to co-create the path your prospects will follow – including the impression they will have and the desired action they will take. Your site is being built to optimize this process for sales and leads. At this time, feature areas such as a contact page, blog, gallery, etc., will also be created.
This could consist of existing, updated, or brand new text and images. The content given to us is entered onto the corresponding pages of the website and formatted.  You'll be able to see and test the entire site.  It's also time to schedule a training session for your team to ensure they are comfortable managing and updating the site.
There will be a review and test phase of the website in various browsers and platforms to ensure the website is structurally sound no matter how or where it's being viewed. We've all experienced the frustration of trying to open a website on our phones only to discover the website is not mobile-friendly. No one wants to deal with that.  Testing is to ensure your website performs well on any device.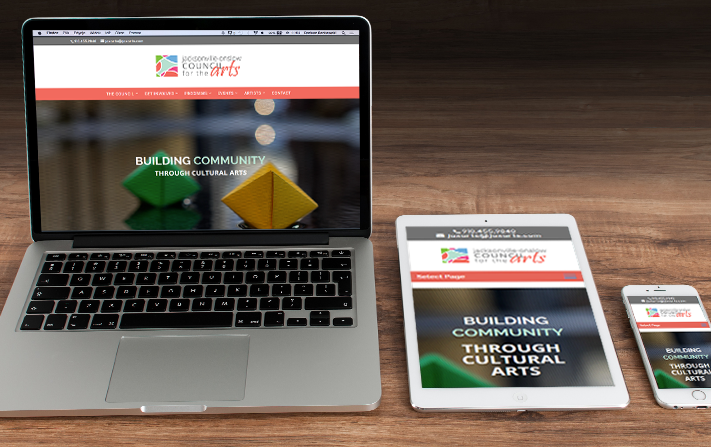 You'll be involved throughout the website development project. Your inclusion is vital to ensure your brand promise, business goals and user experience are aligned for greater outcomes. Together, we create a website that is optimal for your customers, your company and your revenue goals.
Following an established process for website development has many benefits.  It helps client and agency partners move projects along smoothly, but it also produced products that generate greater satisfaction and success.  If your website is out of date, contact our helpful team for a process you can count on and a product your customers will love.
Save
Save
Save