Your brand exists… even if it wasn't intentionally developed. Your products, services or level of excellence in your industry are not as important as your brand.  Your brand is what creates believers and motivates buyers. The best brands resonate so strongly with their markets they create a passionate, loyal following.
Every organization has a brand.
What is a brand?
A brand  is more than a logo or a particular "look."  A brand is comprised of everything people say, think and feel about you. It's a product of their experiences and perceptions of your company over time. Your brand may have visuals – like a logo.  It may have audio – a jingle or theme song.  It may have specific colors and more… But it lives in the minds of your customers, competitors, employees and the public.
The obvious elements you choose:  a logo, color, tagline, images, etc… are the elements you project.  They're what you say about yourself. Less obvious, but very important are service, core values, purpose and passion.  Who you are as a company, as a team, and as a leader – all impact your unique place in your culture and community.  It's what makes you distinct.
In the motorcycle business, brand is the difference between Harley and Honda.  Both will get you there.  Both are attractively painted with details and trim.  But there is a reason that some people want a Harley.  There's a special taste of rebel to their brand that is a powerful magnet.  It opens wallets and creates waiting lines for new models.  If you ride a Honda, you're probably happy.  If you ride a Harley, you probably have some attitude.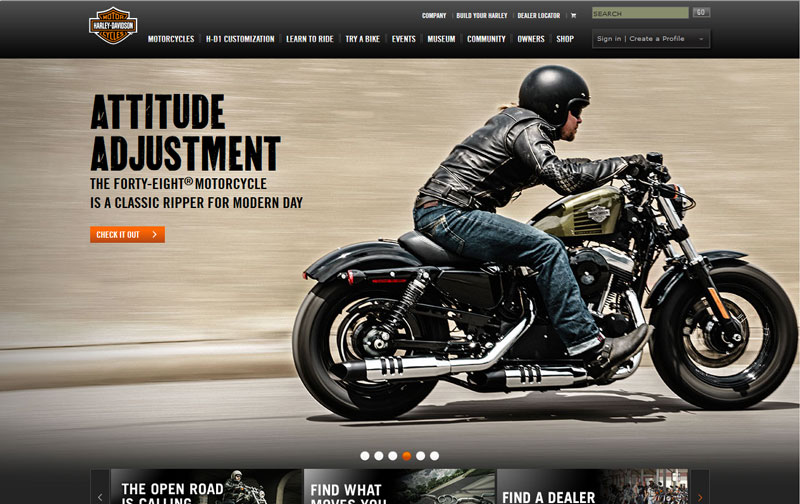 What about Brand Management?
Brand management is the process and practice of helping everyone in and around the company to communicate the same values, promote the same benefits, and deliver a consistent brand experience for your customers.  That experience is your brand promise.
It's delivered through services and interactions every day.  It's the way the phone is answered, how problems are solved, your external marketing, media and social interactions.  Ultimately, it is a compilation of every experience a person has with your company.
We've all known people we can depend on no matter what.  We trust them.  And we've all known people who said they would be there… and didn't show.  We don't trust them.
When brand communications are consistent and true to your core values, customers place additional trust in the brand's promise and personality.  As they trust the brand more, they share your brand promise with others.  They become promoters.
Managing your brand can include brand reviews or audits, brand design, brand messaging, brand style guides and brand voice development for your marketing channels.
Remember you have one.  Make it powerful.
You have a brand.  It's there.  It may barely have a pulse or it may be a powerhouse for engagement and sales.  Take strategic action to strengthen your brand through every day experiences and your customers will prove it's worth the effort.
Save
Save