You've heard them.  You've seen them.  The world is buzzing with messages to "slim down for summer."   Lately I've even heard a few friends complaining about the volume of weight loss messages.  (Confession:  I ate a scone for breakfast.)
What if I told you it's good for your website optimization? 
What if losing some website weight made your site perform better for users & in SEO?
Brace yourself, here come three ways to trim it down...
1. Fewer Words Are Often Better
A picture's worth a thousand words.  Here's one: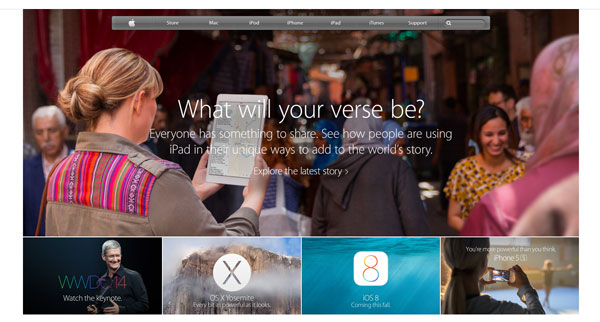 Your site must be clear in purpose, message and call to action.  It doesn't need to be wordy.  If you focus on your audience's needs, interests and what they're looking for – you're headed to the winner's circle.
2. Fewer Pages Can Be More Helpful
Not everything you publish will get (or stay) indexed.  What's more, just because you have pages that are indexed doesn't mean they will drive qualified traffic and leads to your site.   What you say is far more important than how many pages you use to talk about it.
Businesses with lots and lots of pages tend to have poorer quality content on them.  Remember those "5 page essay" assignments?  When your focus was on page counts, your message was probably diluted and less effective.  Focus on relevance and quality… Searchers would rather get right to the answers they want.
3. Bulky Files Load Slowly, Annoy Visitors, & Hurt SEO.

This image may be the only one NOT worth a thousand words.   (Although it may cause ugly words at times.)  Yes, I know it's mean to put it here for you, but ask yourself, "Do my visitors want to wait on content to load?"  No.
In Google's own words, "Faster sites create happy users […] – that's why we've decided to take site speed into account in our search rankings."  Think about lean speedy resources.  Scale images, and save at lower resolutions (watch Gimp.org tutorial here), make sure videos and other content or code sources load quickly.  Bulky pages that load slowly are not going to make for happy people or search engines.
Curious how your site fares?  Two recommended tools for measuring page load speeds are Pingdom Page Load Time and Google Analytics Site Speed.
Save