Brands can get tired.  Over time, they can start to lose their pulse and relevance with customers, stakeholders and employees.  Sometimes, even a shot of espresso to the marketing budget won't help.
It's a good time for a brand checkup.  Our team of branding experts have put together a 17 Point Brand Inspection Checklist to help you measure the pulse of your brand, spot potential issues and head them off.
The 17 Point Brand Inspection helps you keep your brand in tip-top shape all year, every year.  Here's a sneak peek at a few tips you'll benefit from.
Get Fresh Feedback – Businesses who prioritize relevance and customer relationships depend on reviews in apps like Yelp and Google My Business to give them constructive criticism for improvement.  This applies to your brand as well…
Listen to Long Term Customers- There are simple ways to reach out to recurring customers to get their feedback. It can be in survey form, or even a landing page that leads to a specialized offer to benefit them.  Long term patrons of your brand are vital to your success, so knowing what they do and don't like can help you improve.
Ouch!  Ask Customers Who Left- This one can be tough, but it is a very important source of intel.  Find out why they left and what you can do to keep others from leaving, too.  Reach out in a genuine and personal manner to engage them for feedback.
 Clear UVP (Unique Value Proposition) – Often referred to as Unique Selling Proposition (USP), the UVP states your brand's unique benefits and value.  Your UVP should reflect your core values as well as your brand's promise to its customers and fans.
Consistent Branding isn't Boring Branding- Your brand has a voice.  Usually that voice is distributed throughout your specific platforms like Instagram, Facebook, and your initial website.  This consistency shows a professional attitude in your brand and reflects better on you.
It's time to check the pulse… and maybe grab the defibrillator!  But don't worry, we're here to help.  Start with the FREE 17 Point Brand Inspection today.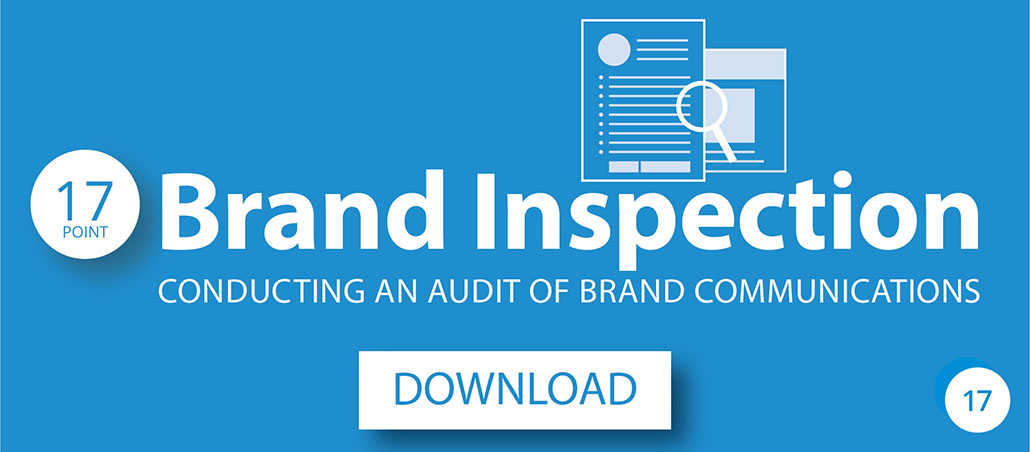 If you want a team to help you put your brand story in high-gear, just give us a call.
---