The term UVP (Unique Value Proposition) – also sometimes called a USP (unique selling proposition) – is defined as:  a clear statement that describes the benefit of what you are offering, how you solve needs/problems and what distinguishes you from your competition.  
I prefer the term UVP because what makes you unique and offers more value to your customers and clients is ultimately an extension of your core values.  Those values drive your decisions, actions and demonstrate your company's character.  They impact your internal culture and public persona.  Your values and UVP are how your clients will know-like-and-trust you.  [Related: Where to Start when Identifying Brand UVP]
A UVP is NOT…
Your UVP is not corporate copy.  It's not your mission statement.  It's not your list of products, services or accolades.  It's a clear statement written in consumer-centric language which relates the value – and benefits – of hiring you instead of your competitors.  It's how they perceive your product, service and company.  In the very simplest of terms, a UVP answers the question "Why should I buy from you?"
There are sweeping benefits of developing a clear and powerful UVP.  Here we'll highlight 7 of my favorites:
1. Differentiates You from Competitors
Harley Davidson offers an experience – a brotherhood – for their customers.  They don't sell motorcycles, they sell the experience and the attitude. This is what differentiates them.  You could buy a Honda, a Suzuki or any other bike.  Why buy a Harley?  Because you get the allure, crave the freedom and love the attitude.  A Harley is not a Honda.  Period.
Your UVP should distinguish your brand from competitors.  Being "the best" is not differentiating… everyone says they're the best.  Be bold in who you are (and are NOT) and the unique value you offer.  A unique voice is your best advantage in a noisy marketplace.
2. Attracts the RIGHT Clients/Customers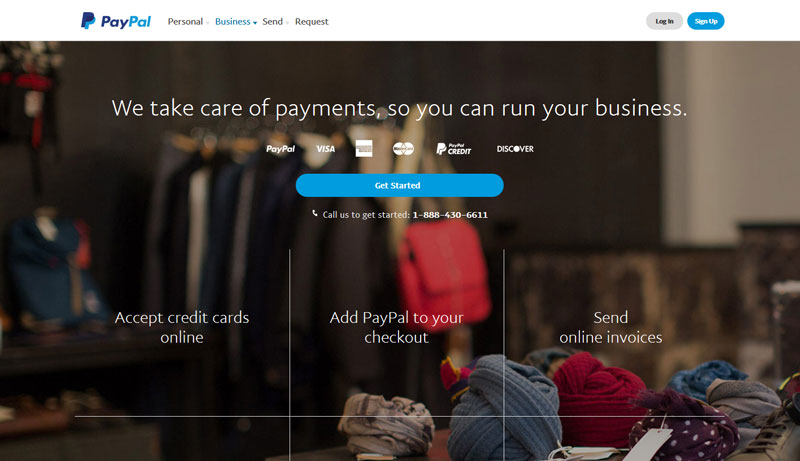 Harley successfully attracts the loyal, open-road rebels by droves.  PayPal's Business Services UVP is designed differently.  It's tailored to attract small business owners who are juggling multiple demands.  They want credit card processing headaches out of their way.  Solution:  "We take care of payments, so you can run your business."  PayPal could boast about user base size, ratings, security features or a host of other platform benefits, but they choose to talk to this group through the customer-valued benefit of freedom.
When your UVP is clear it attracts customers and clients who align with your values and appreciate the value you offer.  Because they appreciate the value of your products or services, they are highly qualified leads and better customers.
3. Provides a Compass for Your Decisions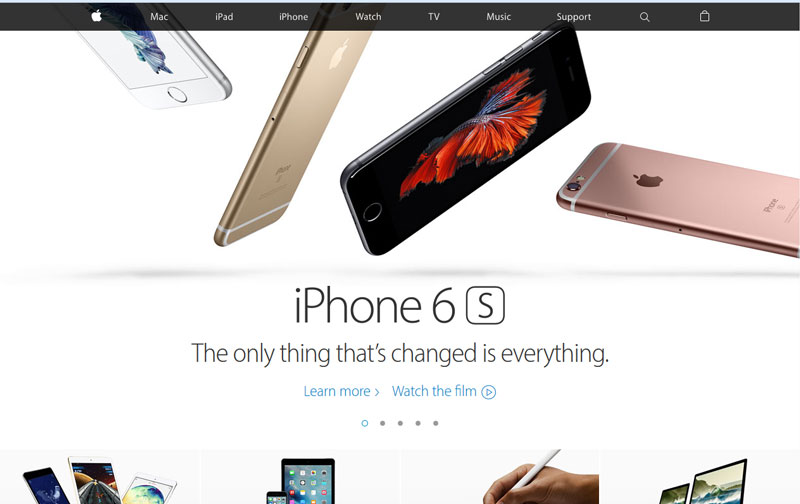 I haven't had the opportunity to sit in the executive boardroom of Apple (yet), but I imagine their long-standing commitment to "think differently" and always innovate is evident.  I'm sure it drives decisions and actions at every level of the company.  They have a global reputation for continuously evolving to meet and exceed customer expectations.   Like any innovative organization they've had a few flops, but the majority of their brand fans are avidly loyal to the company that puts their "next" experience first.
Your UVP will be a measuring stick for your decisions.  "Does this deliver on our promise?"  "Will this solve a problem for our customers more easily?"  "Is this what they're asking for?"  A clear UVP is a clear direction for the company.  Whether your mantra is "change everything" or "make it easier" or "just do it" – you'll pay attention to how you deliver on that corporate promise.
4. Promotes Passion and Authenticity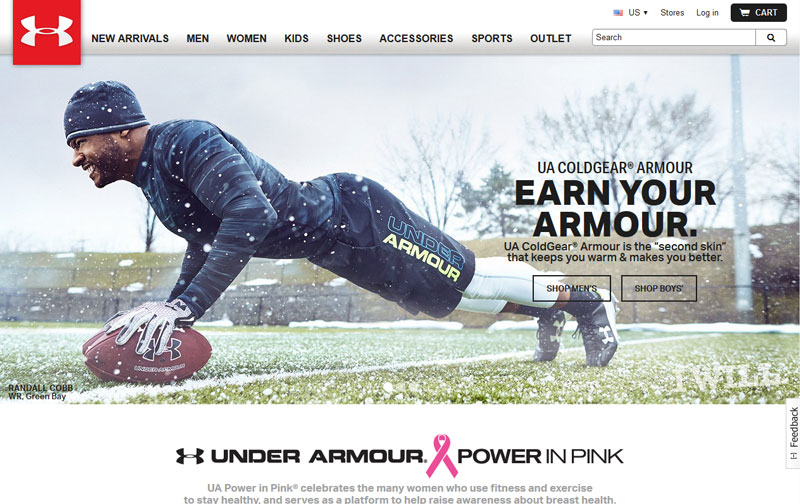 Under Armor has developed a powerhouse brand in the athletic markets.  Through an emphasis on premium products, compelling brand messaging, and strategic endorsements and placement, Under Armor has risen to become a competitor Nike is having to reckon with.  They're in college, pro, and mainstream markets.
Their ColdGear® collection launched this season with the UVP and CTA of "Earn Your Armor."  Knowing their customers are competitive, appreciates fair play and embrace a challenge, they provided a simple one.  "Earn it."
Your brand UVP will provide a common connection in passion and authentic values for your customers.  It will inspire trust and build loyalty when you deliver on your promise.
5. Unifies Teams and Creates Synergy
When you're on a mission to create unforgettable experiences in the happiest place on earth… it requires a lot of coordinated work and synergy.  A clear UVP connects with your customers' needs.  It also connects with your team's desire for meaningful and purposeful work.  This bridge helps break down silos that isolate teams and impair communication and collaboration.  It becomes a reference point for shared goals and outcomes allowing you to develop more opportunities that create unity and synergy for your teams.
6. Attracts Star Players & Reduces Turn-Over

Spotify does a great job of clearly identifying what their users get: personalization.  Just the right track for every mood and moment of your life.  Done.
When your UVP is clear and focused on your unique value to customers, it is attractive to your customers – and to star players.  There's something captivating about a company who knows who they are and where they're going.  Confidence is attractive and powerful.  It has the ability to attract others who believe in your approach to offering value.  What's more, it helps others self-disqualify if they can see they do not fit well with the mantra of your team.  The long-term result is better players on the team, better options on the bench and less turnover.
7. It increases conversions and grows sales.
As you've probably seen by now, clear UVPs are powerful in many ways. This includes increasing conversions and sales.  They connect with buyers and teams in meaningful ways.  They help companies rise out of the white noise and distinguish themselves from others.  They position companies with authority and set them up for sales and success.  How do they do so many things?
They reach us.  They make us believe.
Save