#CustomerExperienceFail.  We've all been there as consumers.  If we're honest as professionals, we know we've also disappointed our customers at times.  Even with the best of intentions, great training and hard work — it can happen.   To prevent or minimize problems, it's important to actively plan and manage customer experience strategies.
Our decisions and actions determine the majority of a customer's experience with our company.  Here are 5 Ways to Fail at Customer Experience Management.
1. Allow a Counter-Customer Culture
It can start subtly.  Grumbling about customers – even the demanding ones – can lead to an environment where customers are devalued or even viewed in an adversarial manner over time.  From top execs to the front line teams, customers must be held in a place of high value by all.  No customers = no business.  Start an attitude of devaluing your customers, and you start losing at all levels.
Keeping your company consumer-centric takes vigilant effort and attention.  It's not enough to just talk about it.  From customer-service based incentives to actively sharing feedback data with the whole team, it pays to value your customers.  A company-wide expectation of high customer value and great customer experiences will translate into actions that help customers enjoy their experience end to end.
2. Brand Confusion Across Channels
Great looking channels are awesome, but there's more to branding than a logo.  Your site, locations, social channels, employees, TV spots and everything you say as a brand needs consistency in visuals AND in voice.  Your company can have dynamite brand visuals, but customers also expect a consistent tone and value proposition across channels.
If your site says "we make it easy" and your receptionist or operator doesn't route calls correctly… Fail.  If your social is upbeat, but your support team is slow and grouchy… Fail.  Developing a company's personality and culture takes time and effort, but it's critical that you provide consistency across channels or your customers will be confused and lose trust in your ability to deliver the products or services they expect.
3. Keep Incomplete Customer Profiles
Knowing your customer in greater capacity at every touch point as they journey with you – across all channels – has never been more important.  Basic demographics like age, income and transaction history now merge with new data: social media, video, responses, geolocation, brand mentions and more.
This aggregated data is pivotal in delivering the right information in the right way at the right time… aka: great customer experience.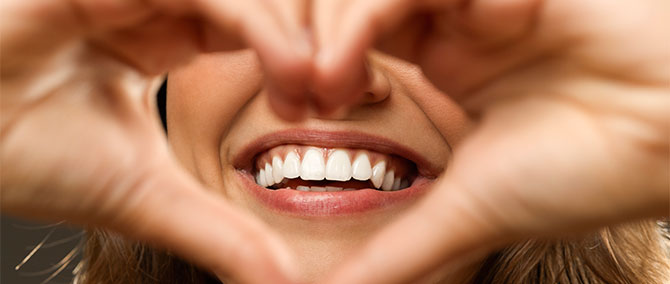 4. Skip Being Personal(ized)
Go for bland, generic and non-specific to fail here.  Today, generic information dealt out to the masses at random is paramount to a Dear John letter.
Thorough information on customers allows you to personalize transactions and provide what the customer wants in a manner that is relevant to their needs and circumstances.  You can provide offers that are tailored to their journey.  This promotes engagement, conversion and loyalty.
5. Ignore Analytics Data
Company-wide standards for customer experience are key to goals and progress.  Tracking experiences and gathering data is quintessential.  But you can still land a massive face-plant if you fail to embrace technology and pay attention to the data your analytics provides.  Software and technologies are emerging rapidly that provide greater analysis and detail of online activity, social chatter, and text.
This analysis gives you the power to make real-time adjustments to strategies, workflows, offers, and address customer experience issues quickly.   Score your customer experiences and catch problems, but also catch promoters – customers who really trumpet your brand and are your raving fans!
The Wrap
From first contact to last, your customer's experience is pivotal to your long-term success.  No company can be absolutely perfect because it's made of people.  People are never perfect.  But great companies are intentional about planning and shaping their customer experience.  They manage the process by creating the right internal focus, setting clear goals and working from the inside-out to make the desired customer experiences a reality. When they fail, and they do, great companies take ownership and make it right quickly.
A better customer experience ultimately results in a better business.  That's always good.