Mobile marketing is marketing designed to appeal to mobile users. It's a strategic part of digital marketing focused on reaching prospects and customers on smartphones, tablets, or other mobile devices.
Mobile marketing done right allows you to connect in meaningful, personalized ways with customers on the devices they use everyday. Campaigns may display ads in video games, apps, mobile search or target specific individuals through geofencing or Short Message Service (SMS). Mobile marketing helps you reach and engage your audience on their favorite devices.
Related article: How to Use SMS Marketing for Your Business
Mobile marketing is not a silver bullet. It's most effective when paired with great user experience planning – for ads, apps, landing pages and any other touch-points. It will also perform best when supported and reinforced by other digital and traditional marketing strategies.
Does Mobile Matter?
Mobile marketing matters more today than ever. American consumers spend a lot of time looking at smartphones. Mobile searches have increased 200% year over year since 2012. Games top the app use list at 80%, but apps for other purposes are increasing rapidly as well.
Mobile users expect constant connectivity and personalized experiences. Providing consistent, quality brand experiences across multiple channels and devices builds trust and makes your brand relatable. From sales to service, mobile marketing is here to stay.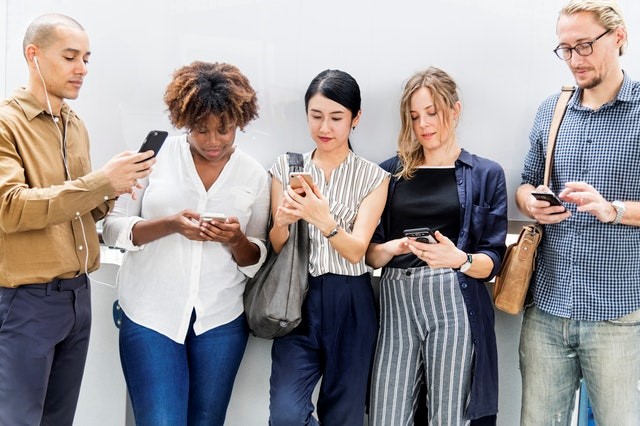 Where to Start with Mobile Marketing Strategy
As with any marketing, success starts with knowing your audience and personalizing your approach and strategy to their needs and interests. From there, your marketing team can help you set goals, KPIs and monitor metrics for success.
Is your brand on the devices your customers are using? Contact our team for no-nonsense help reaching mobile audiences.


---