®
Beauty & Pride Embraces User Experience
The Onslow County Tourism Office celebrate's the beauty and pride of one of North Carolina's oldest counties. With over 30 miles of beaches, military installations and memorials, marine sports and wildlife – there's plenty to experience in Onslow.
This is the second website development project the 17blue® Digital Agency Team has led for the Tourism Office. The redesign of the tourism website Only in Onslow completed in 2016 allowed for modernization, mobile-friendly responsive design, and a clear focus on user-experience.  The site features a full-screen video on loading and offers visitors engagement and search options tailored to their interests and plans.
The tourism office is responsible for a variety of services including: Visitor Services, Hospitatlity Services, Tourism Marketing & Promotions, Public/Media Relations, Hotelier Services, and Special Tourism Projects.  Visit OnlyinOnslow today to experience the difference a user-experience upgrade can make.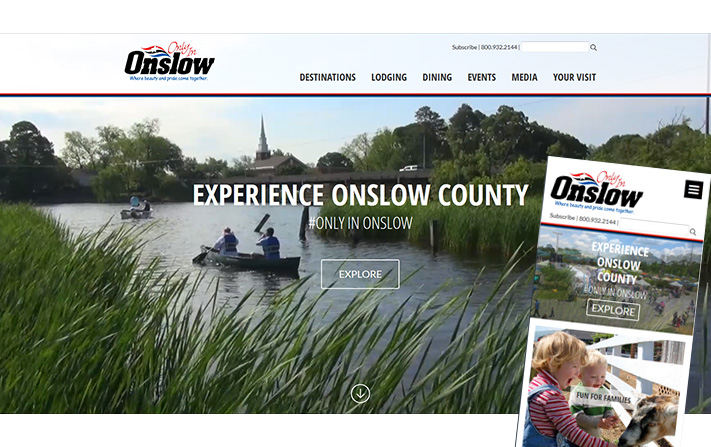 Save
Save