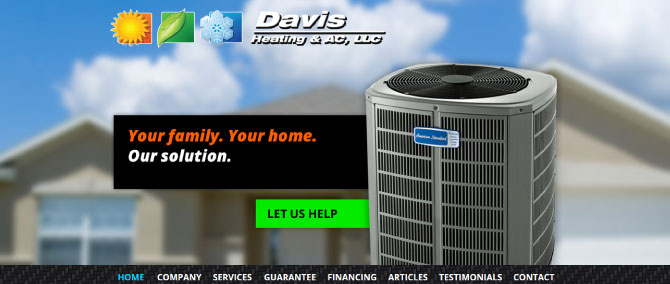 Online Presence Warming Up
Davis Heating and AC has warmed up the company's online presence with a site that utilizes responsive design.  The locally owned and operated company has moved it's digital presence forward with a new site, stronger representation in social media and an effort to develop a strong content library through articles posted to their site's blog.
The company serves Onslow and Carteret counties and surrounding areas. They take pride in honesty, dependability and high quality work.  Davis Heating and AC is licensed and fully insured in residential and light commercial work.
Owner Jay Davis was raised in a military family and has worked in the local community his entire life.  He understands local codes, knows trusted local builders, and has full understanding of what you expect from your HVAC system.
You can visit Davis Heating and AC online and learn more about their services, residential and commercial HVAC, efficiency and more.