Our Story a little unique.  It's a journey of faith and hope and dreams and…  well, let's start at the beginning.
Many years ago…
there was a plunger and a problem.

Cindy Edwards, the company founder, grew up watching her dad run a small business: "Ray's Sewer and Drain Service".  That's where she learned to use a shovel and a plunger. The problem? Getting folks to remember the company name when sewers are what everyone wants to FORGET!  You could say she started her marketing career early.  At 13, she sketched a funny graphic and tag-line for her dad's business, "Been one of those days? Call Ray's!" The image was put on his van, in his ads, and it made a difference.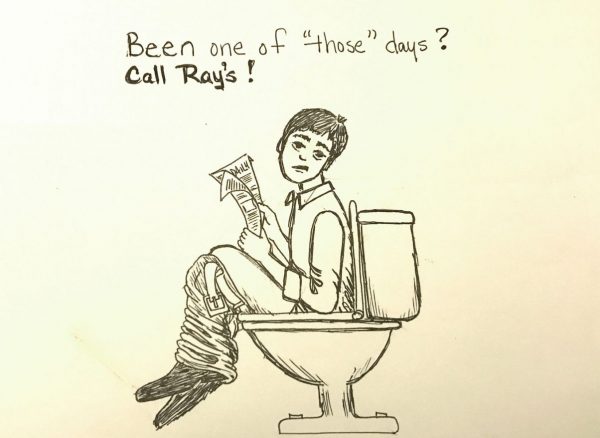 Today, the creative problem-solving has grown from a girl with a funny idea, to a full-service digital agency.  For years, the company operated under the name, "By His Design", and offered a variety of creative services. In 2017, they adopted the name 17blue®. It was time for the name to catch-up with the creative agency team it represented.
17blue's team isn'tt big on "fluff" or selling "secret sauce". They're focused on delivering creative solutions, insightful strategy and solid outcomes for their clients. Being part creative rebel and part gear-head, Cindy likes to say it this way, "We help our clients 'gain traction' in the market".
What does "gain traction" mean?  It might mean a down-shift for analysis. Or it might be a pivot in market position or strategy.  But it's a shift that increases traction and provides power to climb.
At 17blue®, you get a team of pros who work together – efficiently and collaboratively leveraging data, creativity and insight to ensure your brand can rev its engine, squeal its tires, and climb any mountain you want to.  If your brand needs to shift and gain traction, you've found the right crew at 17blue.®
Save
Save
Save
Save
Save