Our Work
WEBSITES & DIGITAL
Onslow Grading & Paving Website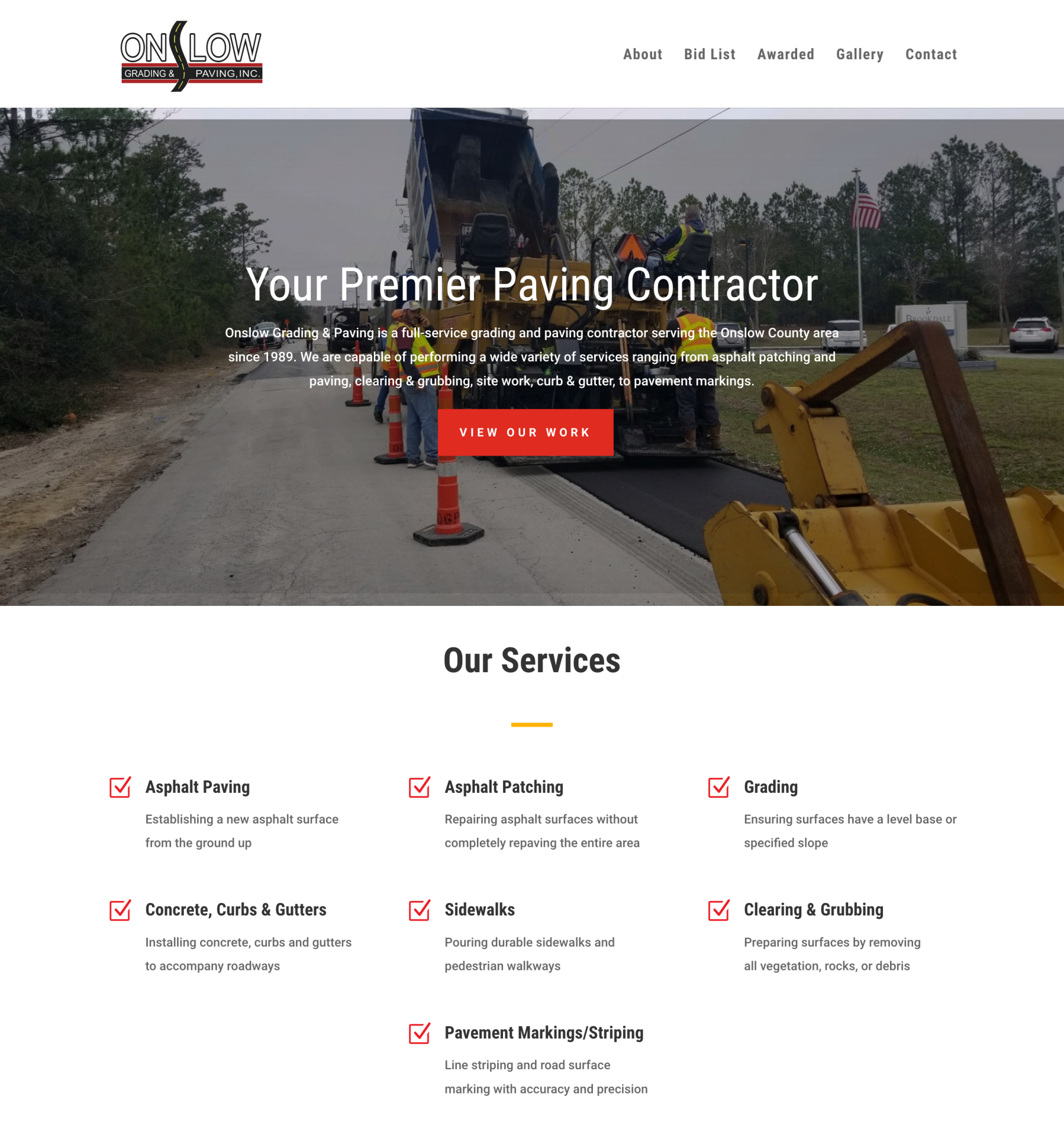 Project Description
OG&P is one of the premier grading and paving companies in Eastern NC. OG&P now performs projects ranging from a few thousand dollars to over 5 million — ranging from small patches to subdivisions, parking lots, highways, and runways. OG&P employs approximately 80 people mostly from the Onslow County area.
Atlas Brown started Onslow Grading & Paving in 1988 after sitting and looking at a repossessed paver he was storing for the equipment company. He called Arrow Equipment and worked out a deal to purchase the paver and Onslow Grading & Paving was born. He was joined by his son, Jeff, in 1989 and the company was incorporated in 1990.
Project Details
Client Onslow Grading & Paving
Work  Branding & mobile-friendly website design
We Look Forward to Working with You
Onslow Grading & Paving is a full-service grading and paving contractor serving Onslow County since 1989. You can find documents for jobs currently bidding or awarded to Onslow Grading & Paving. 
Any-Device Ready
Build to be fully responsive and mobile-friendly, their site is easy to use on any device.
Ready to tell your story?