NC Public Transportation Association Rebranding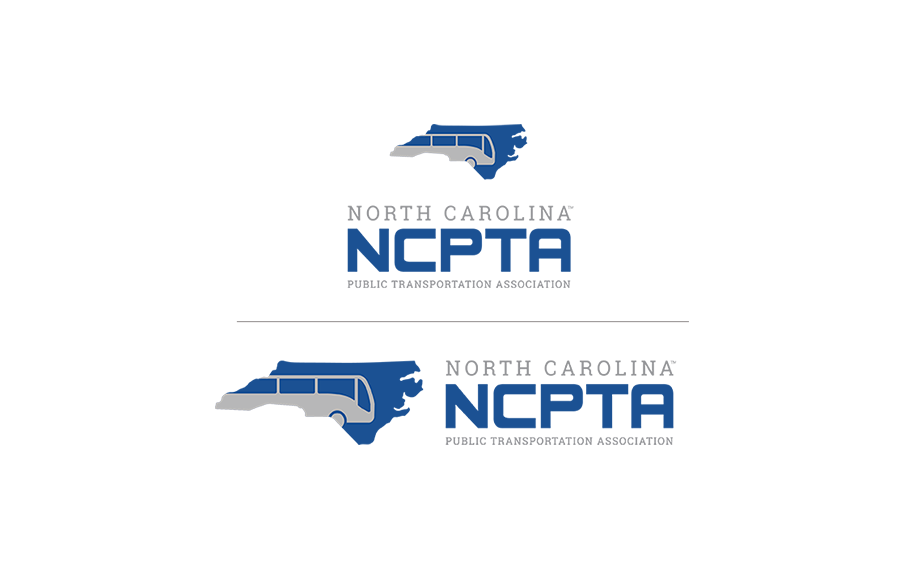 Project Description
The North Carolina Public Transportation Association (NCPTA) was ready for an updated look.  NCPTA leadership asked our brand design team to develop a concept that would reflect the North Carolina state-wide region and would be easily recognized in the transportation field. Ultimately the design that was developed is a clear visual that communicates public transportation to the individual citizen and the state-wide reach of the organization.
Project Details
Client NC Public Transportation Association
Work brand development and design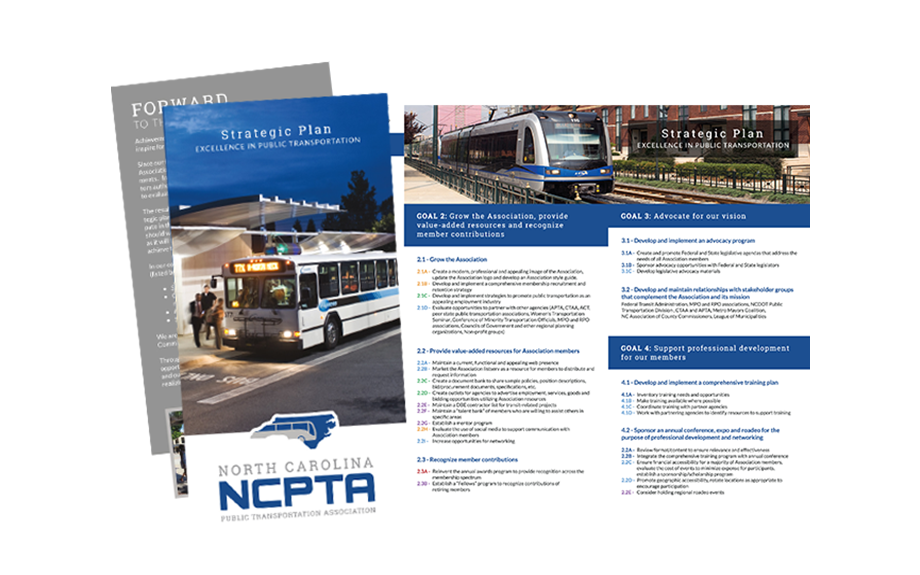 Strategic Plan Publication
The new branding look was well received and is being applied across the association's marketing and assets. One of the first wide-use applications of the new image was the organization's strategic plan publication.  An over-sized tri-fold was created to visually present the goals defined in recent strategic planning sessions.
New Brand Visual Makes Debut
Pictured here: USDOT Secretary Foxx addressing members of the association from a podium bearing the new NCPTA logo.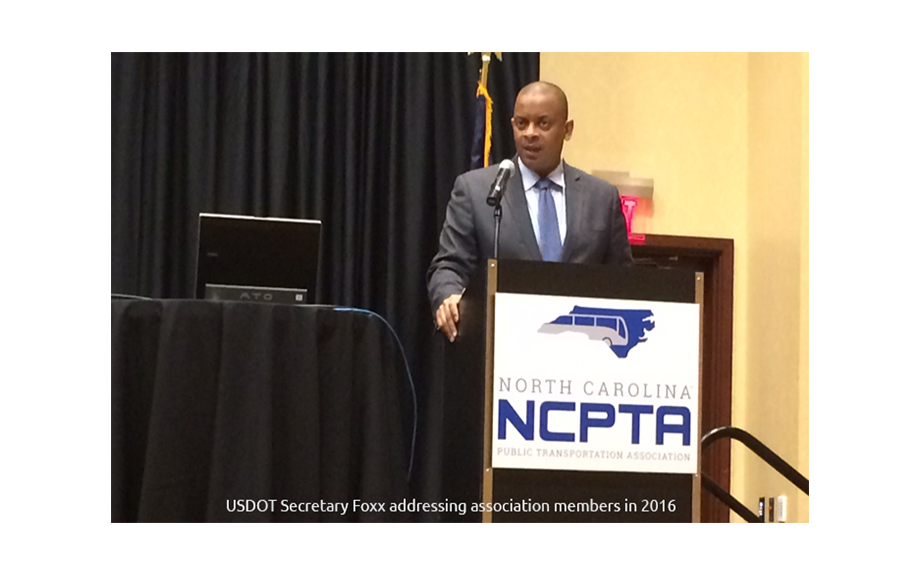 Ready to tell your story?