Our Work
WEBSITES & DIGITAL
Digital Marketing: ADC Social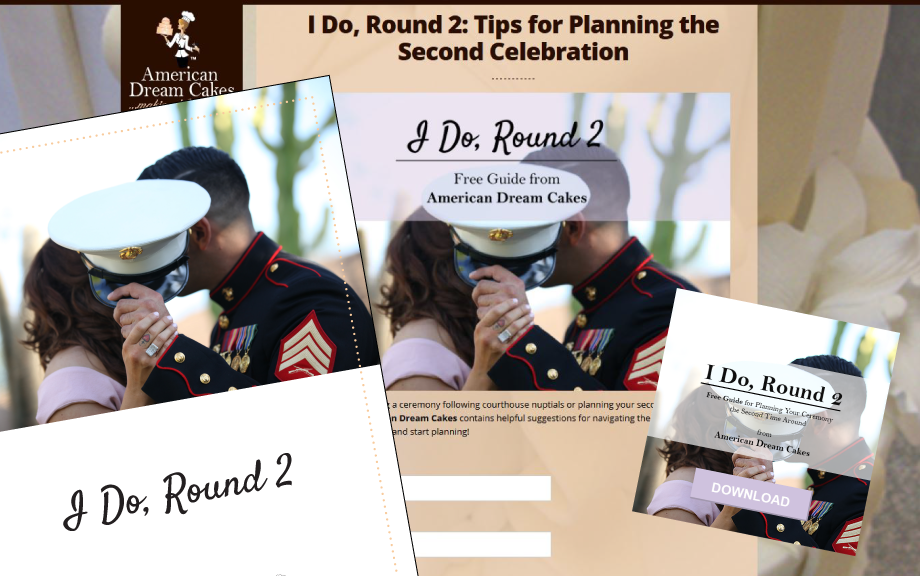 Project Description
17blue's Traction Marketing is a custom-fit marketing approach is designed to fit your customers and your company.  It includes optimized brand content, SEO/SEM, social media marketing, email and digital advertising  – supported by automation, tracking and select traditional advertising channels.  This custom-designed approach ensures great brand results for you and trusted brand experiences for your customers.
Project Details
Client American Dream Cakes Work design for social/digital display
Project Description
American Dream Cakes is a local woman and veteran owned bakery specializing in wedding and custom cakes. Though not a sit-down eatery, the bakery has multiple display cases filled with delicious grab'n'go items such as gourmet cupcakes, tortes, cookies & more – made fresh each day. Seasonal pies are also available upon pre-order.
Gunilla is Swedish-born and moved to America with her veteran husband over 20 years ago. She opened American Dream Cakes because it was her dream. 
Project Details
Client American Dream Cakes
Work  Branding & mobile-friendly website design
American Dream Cakes Website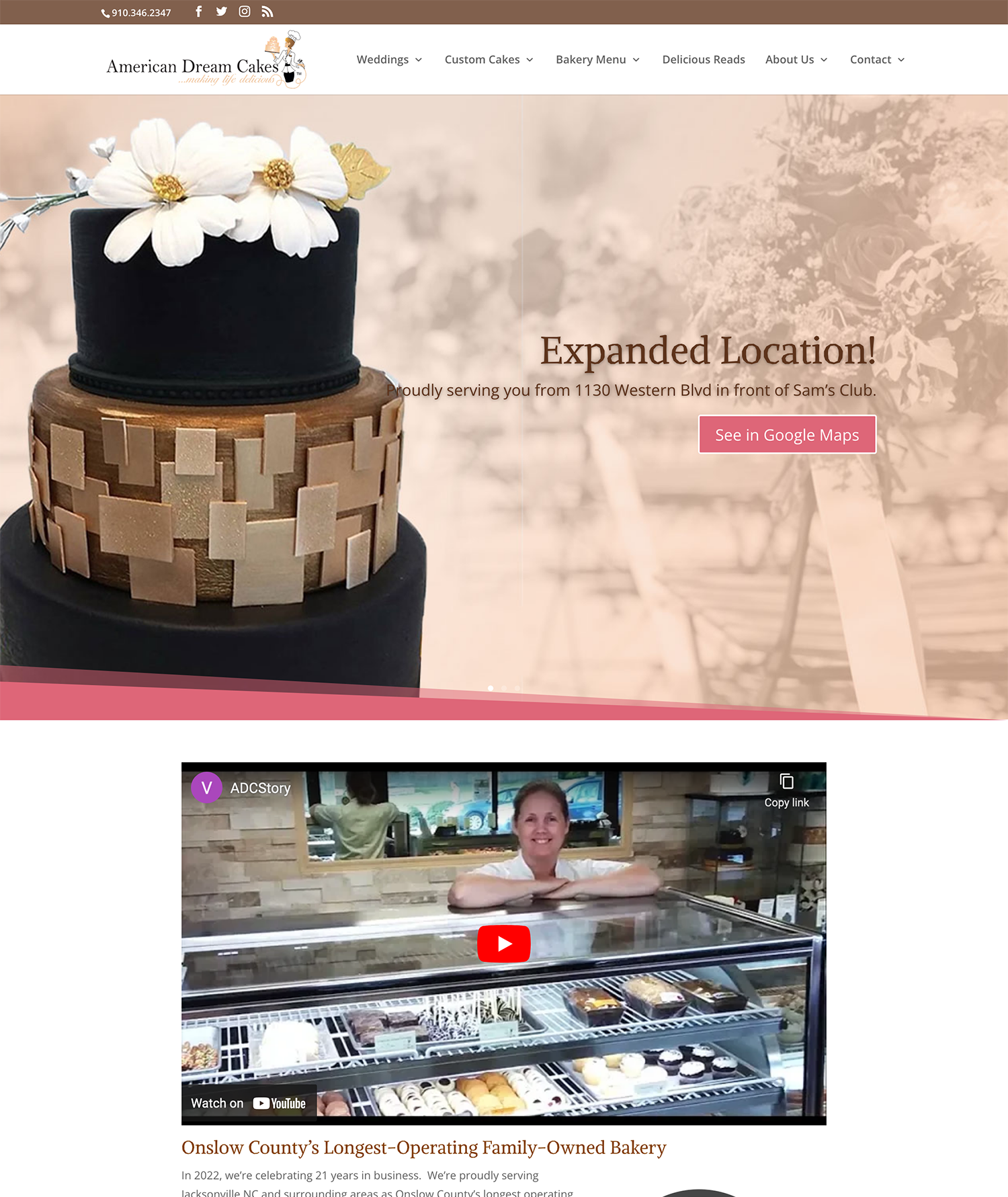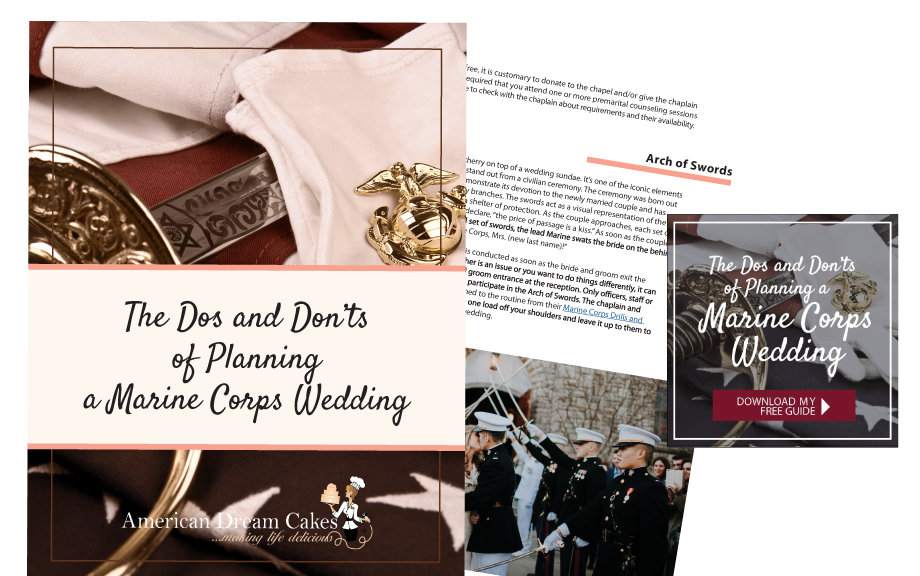 Landing Pages & Content
Custom landing pages and downloadable content are optimized for specific audiences.  They create key conversion points in TRAction™ Digital marketing workflows. Tracking and automation marketing workflows to provide customized experiences based on user interest and behavior.  This creates higher brand trust and consumer confidence.
Social Media Marketing
Managing social media accounts takes more than time.  It takes social savvy and creativity to produce images, videos, memes and more that your audience will engage with and share. This image shows just a few sharable images created for social channels like Facebook, Twitter, Instagram and Pinterest.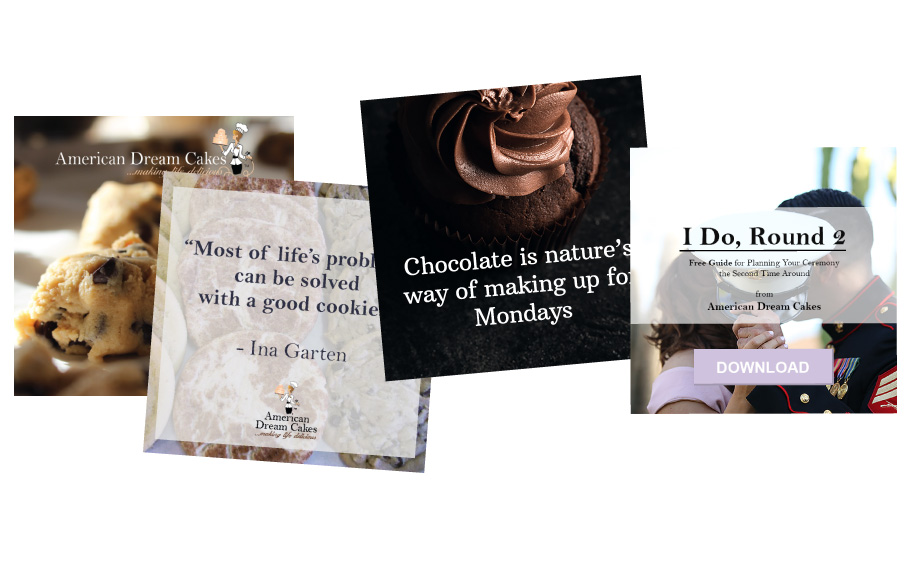 Ready to tell your story?