Military personnel, their families and their communities are unique.  An adaptive group who face frequent separations, relocation and many other challenges, they are united by a bond of loyalty and service-over-self that merits honor and respect.   And I'd know.  As the spouse of a former active duty Marine and proud 20+ year resident of Jacksonville, NC,  one of the largest concentrations of marines and sailors in the world,  I've seen first-hand the pride, commitment and cost of military service.
To connect with this unique group of men and women, first look at what the community values and then ask what it needs.   You can start with loyalty and service.
The Armed Forces: Scruples not Scams
The armed forces make up a large consumer market who are possibly one of the most under-served.  When you include service personnel, their family members, reservists, veterans, Department of Defense (DOD) workers and others, the military market could easily top 50 million potential customers.  Additionally, the group is educated, married, have children and are highly employable.  Often they are new to an area and are looking for products and services they need.
These characteristics and others make the military consumer market highly attractive.  So attractive that unscrupulous marketing tactics have been aimed at exploiting them.  To help avert those exploitative tactics, consumer protections have been initiated to help military personnel and their families.
---
NC Dept of Justice: Scams-that-Target-Military-Personnel
NC Dept of Justice: Consumer Tips for Military Personnel
Fed. Trade Commission: How Your Business
Can Help Protect Those Who Protect Us
---
Speak the Language of Loyalty
Be genuine.  Keep your promises. This community values loyalty.  They don't need hype; they need reliable services for themselves and their families.  When you make a marketing promise, say it in a genuine way and be prepared to back it up.  If something goes wrong in the process, own it and make it right.
It's a group that values loyalty and honesty.  And when you deliver on your promises, they're loyal in return.  Repeat sales, referrals, recommendations and ratings from this group carry huge weight with peers.
---
 Veterans have a median income that is $10,000 higher than non-veterans.
–US Census Bureau: www.census.gov

---
Speak the Language of Service
From active duty personnel to veterans to family members, a culture exists that is based on service over self.   This is an honorable core value and commitment.  When you market, speak to how you can serve this community's unique needs.  Present your product or service in terms of it's benefit to the individual, family or group.  Then SERVE them well.
---
 Over 70 percent of all military families have children,
compared with the national average of 35 percent.

---
Let military service personnel, families and veterans know what to expect.  Share ways you give back or honor their service.  Proudly support them and showcase your commitment to exceptional service.
Do you offer something for spouses that makes their life easier in a new city?  Can you take some of the stress out of times of service-based separation?  How is your company able to meet one of the challenges faced by the military service community?
Remember the Challenges of Service
While there are lots of individual challenges, here are a few common service-connected challenges your military market may be facing:
May be new to the area/city, and unfamiliar with local attractions
Younger median age (approx 22-25)
May need housing (rent or buy)
May need transportation/vehicle
Needs local services:  pet care/veterinary, shopping, entertainment, car repair, etc…
More likely to have young or school-age children
Likely to consume more goods and services for travel
May have deployed spouse and need help with what he/she would normally do
May be transitioning (in or out) of military service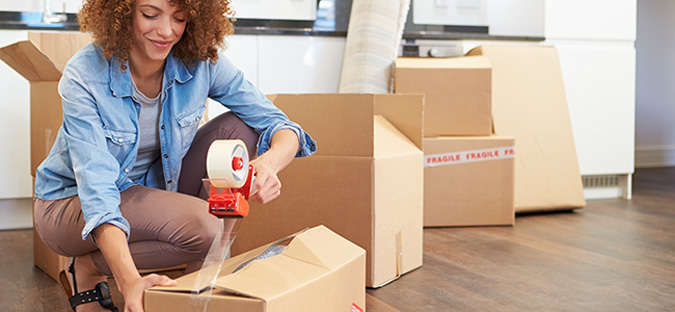 Plan for the Transient Nature of the Community

Finally, understand it's likely that your customer will relocate again.  It may be because of active duty service or when retiring or separating from service.  It's wise to make plans for how you will stay in contact with your customers as they move from location to location.
Do you utilize a rewards program?
Do you offer your products online with shipping to military installations?
Do you provide online content that is of value to a transient community?
Do you connect by email or SMS to update them on specials of interest?
Do you offer opportunities for them to share with others around the world?
Whatever good or service your company offers, find ways to help individuals feel connected, supported, and respected as they or their family members serve and protect.  Remember to keep your message genuine and focused on loyalty and service.  Back up your promises and you'll build a reputation that can be trusted and referred.
It's Your Turn
What does your company offer military service members, veterans or their families?
Save