Our Work
WEBSITES & DIGITAL
WT Humphrey Corporate Website Development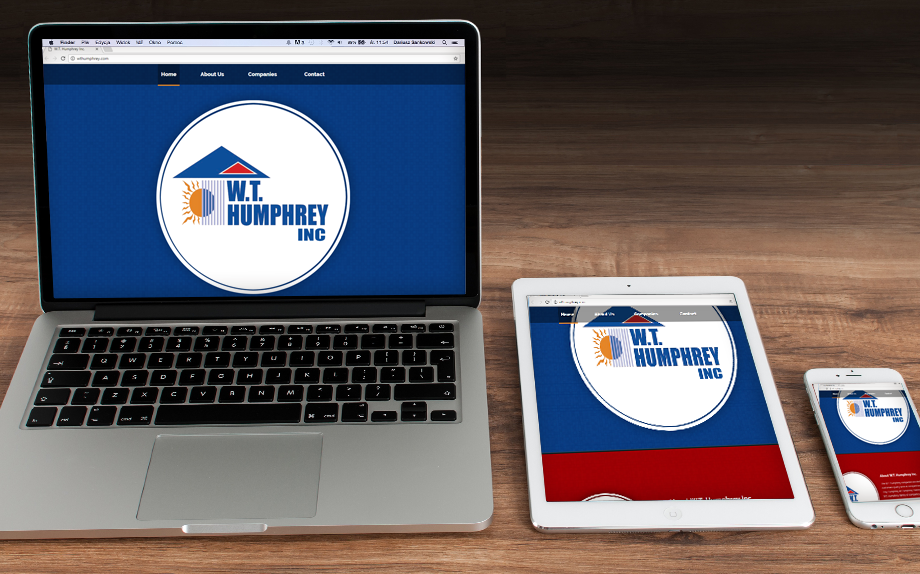 Project Description
Designed for mobile use and easy navigation, the corporate site for WT Humphrey's family of companies is minimalistic by design.
Company information and links to each individual child company create a corporate access portal that is modern, streamlined and branded for the company.
Project Details
Client W.T. Humphrey Inc
Work responsive website development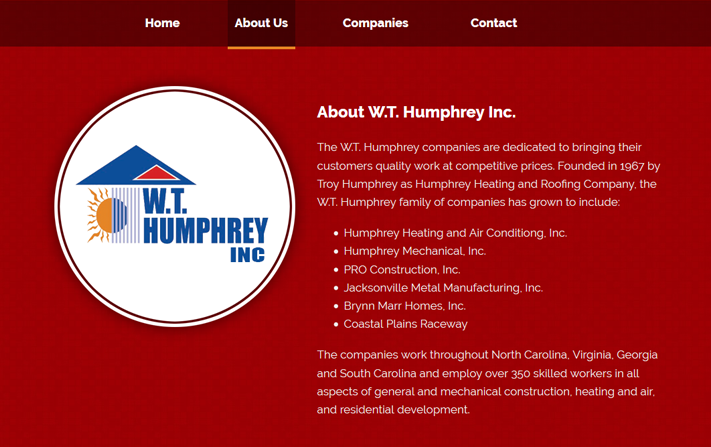 Project Feature: Responsive Website Development
Visit wthumphrey.com to see the vertical navigation in action as it triggers sliding page animation.
Ready to tell your story?