Our Work
WEBSITES & DIGITAL
Welcome Home Angel Website Development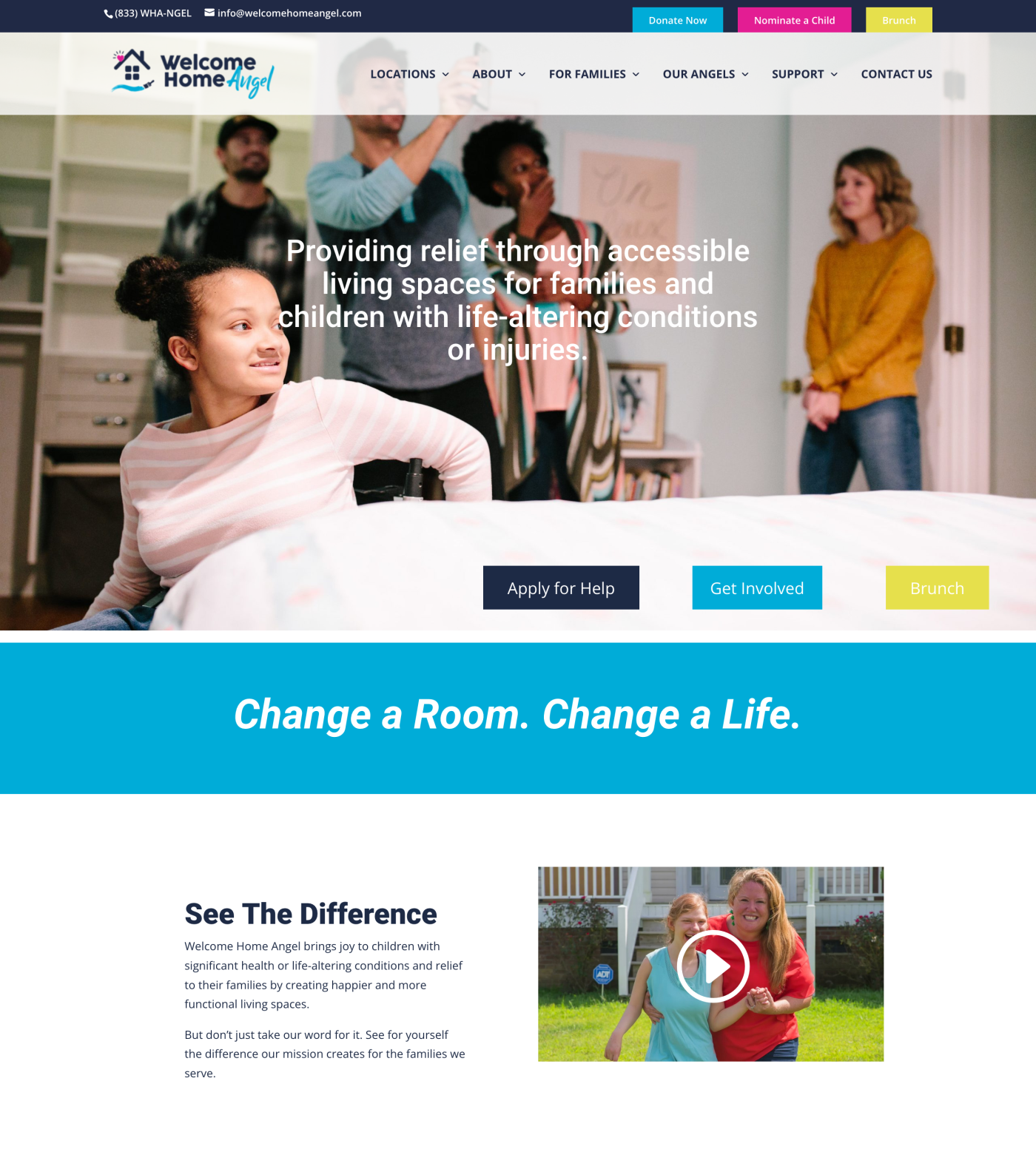 Project Description
Welcome Home Angel is a non-profit 501(c)3 organization that brings joy and comfort to these children and their families. We target children with chronic and physically debilitating illnesses or injuries, ages 4 through 21, who live in the Wilmington region. We provide a makeover of the child's bedroom creating a healthy and cheerful environment in which to live and recover.
Welcome Home Angel also does a minor makeover in the sibling's rooms to remind them that they are loved and cared for too. This unfortunate situation affects the whole family – sometimes the siblings most of all.
Project Details
Client Welcome Home Angels
Work  Branding & mobile-friendly website design
Help a Child Today
Welcome Home Angel accepts online donations to help change the lives of children. Change the life of an angel child by donating one-time, monthly, or however you see fit.
Any-Device Ready
Build to be fully responsive and mobile-friendly, their site is easy to use on any device.
Ready to tell your story?