Onslow County Schools Brand Assets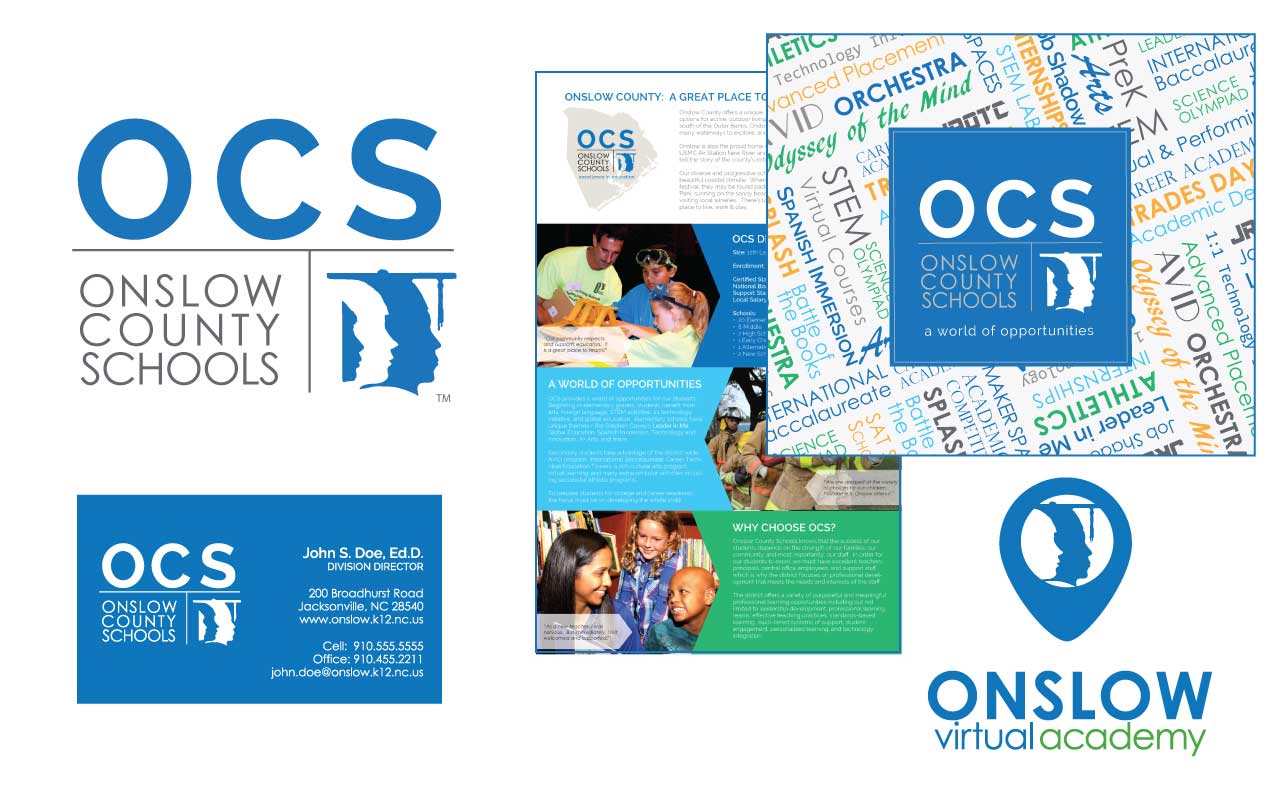 Project Description
Onslow County Schools (OCS) completed a brand audit with 17blue®'s Marketing Team. Following the audit, the OCS logo was revised, a brand guide developed, and several branded elements were created to launch OCS under the new look.
Project Details
Client Onslow County Schools
Work brand audit, logo refresh, print design
Vertical Banner Series
A series of 4 fabric pop-up banners were designed and printed for OCS' use in recruiting and public relations.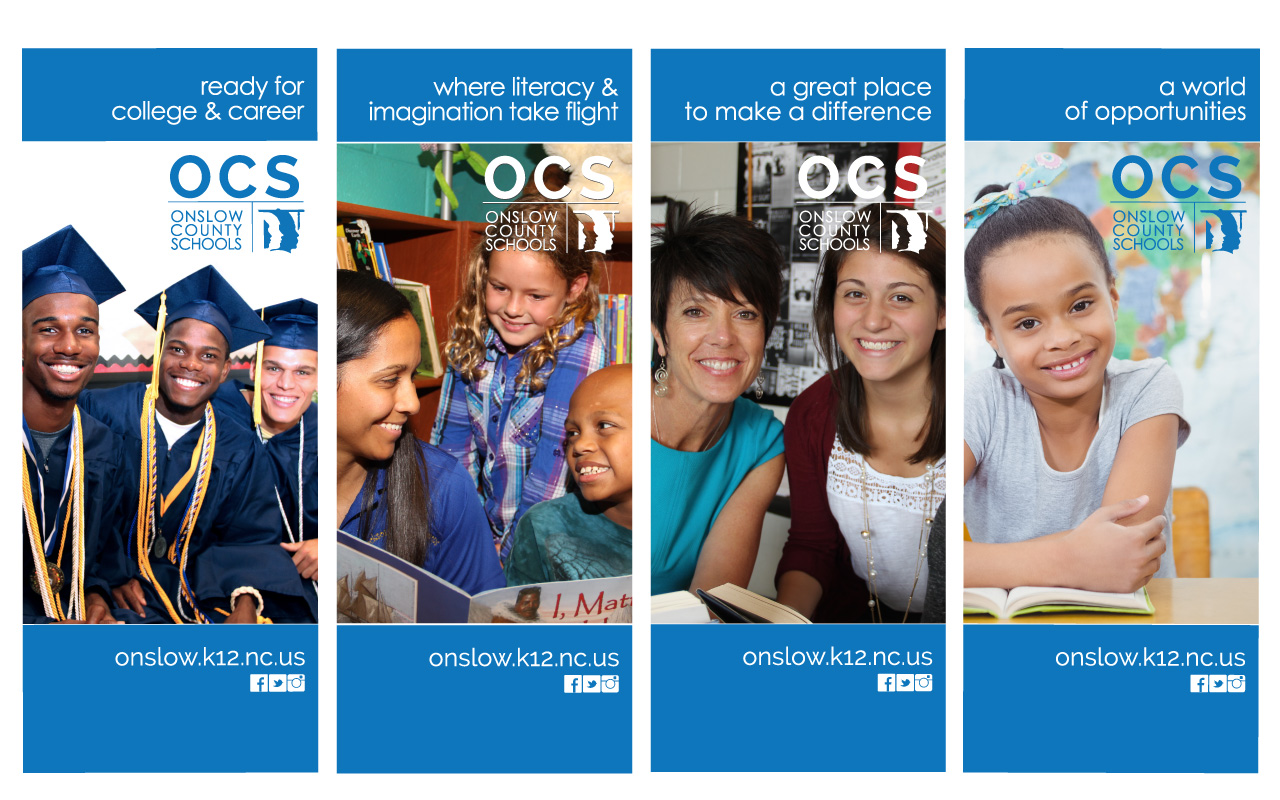 Ready to tell your story?