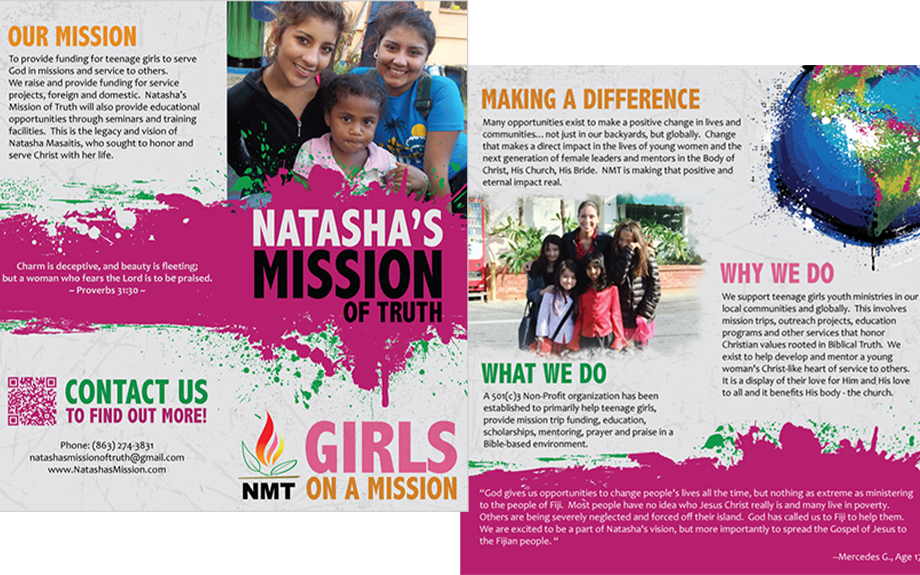 Project Description
Natasha's Mission of Truth (NMT) is a nonprofit organization dedicated to empowering young women to change lives and improve communities at home and around the world.  They support missions trips, outreach projects, education programs and more.
The founder and executive team of the nonprofit needed a brochure that would resonate with youth audiences and would clearly explain the focus of the program for parents, leaders and other strategic partners.  The colorful bi-fold brochure that was created served both purposes well.
Project Details
Client Natasha's Mission
Work branded design; print production
Ready to tell your story?