Project 70
GIVING BACK TO STOP VIOLENCE
Project70
---
We live, work and play in eastern North Carolina. It's our home and the place we've been fortunate enough to grow a family-owned & operated digital agency. We believe in giving back. In that spirit, 17blue® launched Project70.
Here's How it Works
Every time we are hired to complete a new Website Development Project, we donate give $70 to the Onslow Women's Center. It's simple. Together, we can help the victims of domestic violence, abuse and sexual assault in our community and be part of reducing and preventing violent crimes.
We're proud to support the Onslow Women's Center. We hope you consider supporting them, too.
No More Silence.  No More Violence.
If you need help, call the center's 24 hour hotline at 910-347-4000.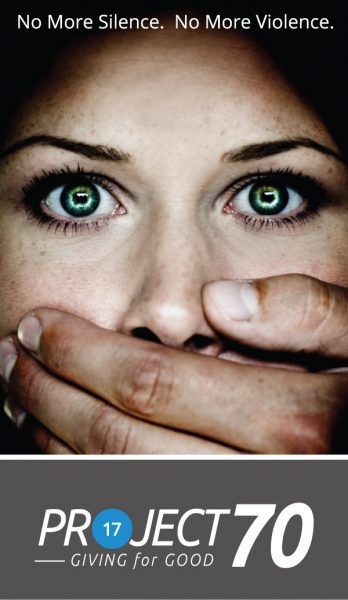 Save Why We Give
---
Our mission is to: Invest in People, Grow Commerce & Build Community. We take that literally. When we partner with clients to develop better brands, increase sales conversions and meet profit goals, we take part of what we earn and invest it in people and our community.
We also find a LOT of joy in giving and helping others